This post is for those two little bundles of chaos that are now depending on me.
These are my first puppies. We had a dog in my family but I didn't consider him "my dog".
If I had known how annoying it would be at first,
I would have seriously reconsidered.
Meet our very own Wailers, Tosh and Marley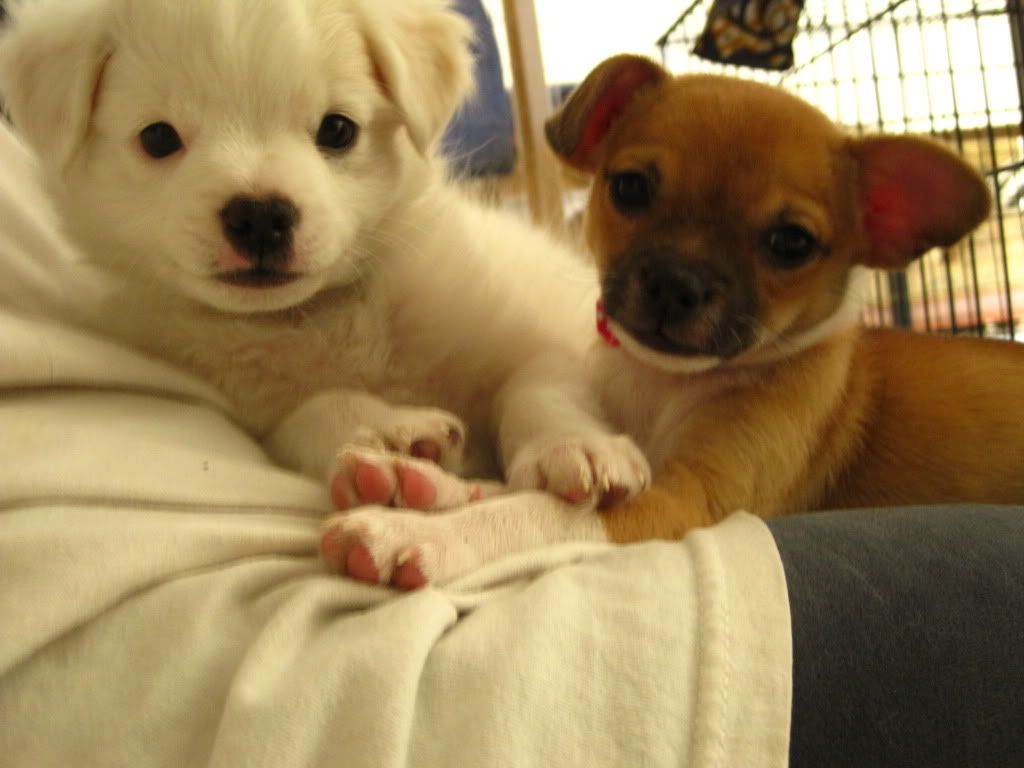 They believe they fit in one lap.
They love to play really rough.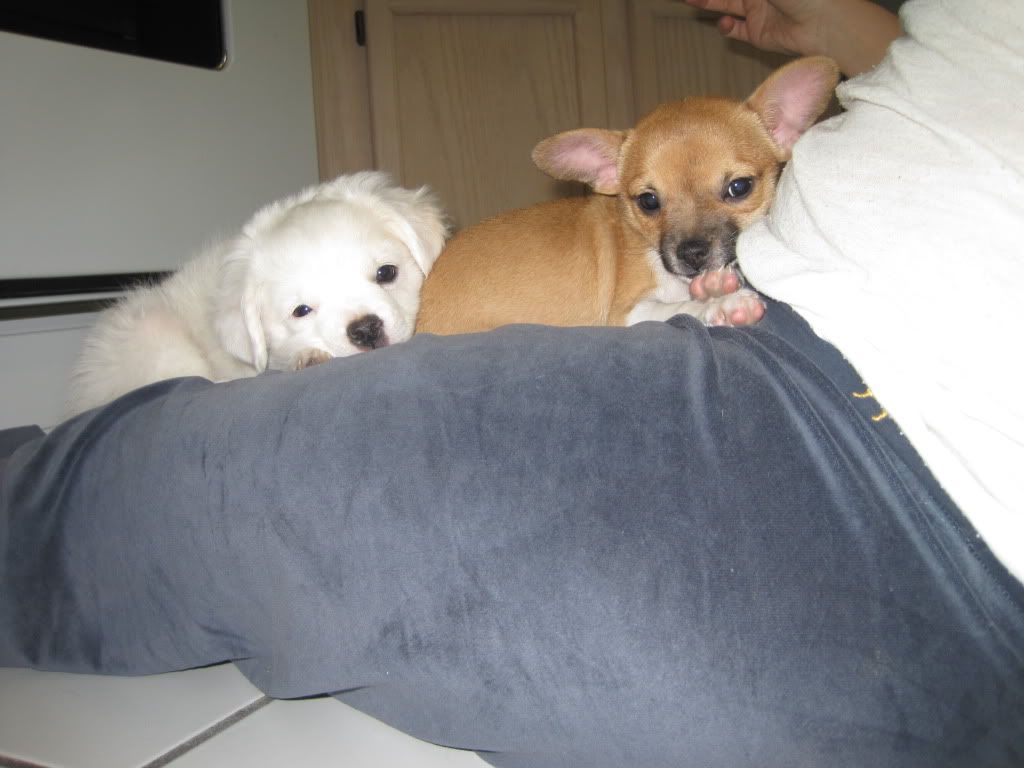 Sometimes they lick the wall like it's so delicious.
Or bite your toes the minute you hit the floor.
Or pee as your staring at them and have already put on their collar.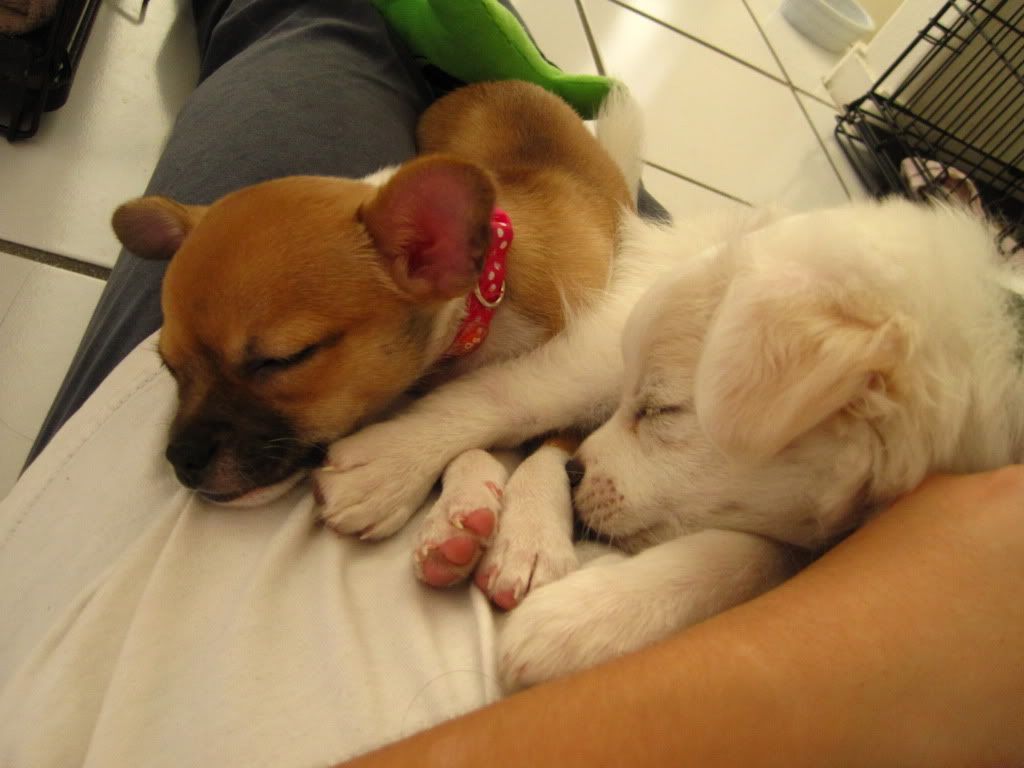 But they are just babies. Official birthday for both is November 3, 2010.
Home here for just about 3 weeks tomorrow.
They will calm down if you're there.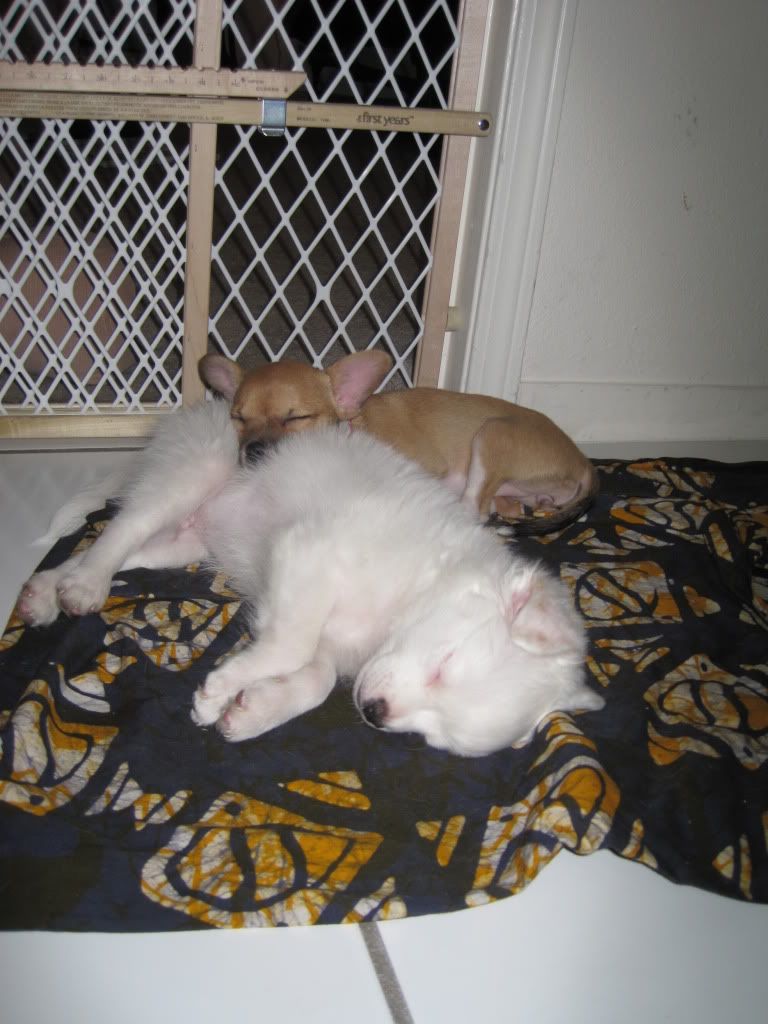 They are my favorite nap buddies.
Even though I can only imagine how bad they may get in the next stage,
I guess we're all in it for the long haul anyway.